How to Achieve Financial Security and Recession-Proof Your Life, Without Banks, Rehabs or Tenants, While Your Competition is Leaving the Market to Go Find a Job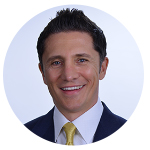 Host: Marko Rubel
Marko Rubel is a master real estate investor, bestselling author and self-made millionaire. After two decades buying and selling hundreds of houses, he is considered one of America's leading real estate experts—training others to be successful exactly as he's done it.
Virtual Investing Secrets Using Unlimited Funding®
FREE LIVE MASTERCLASS
Thursday, April 13, 2023
8:30 AM & 8:30 PM
What You'll Walk Away With After This Training
[FREE GIFT] Marko's "Money Tool"

 

that could net you millions of dollars in seller discounts.
How to do deals VIRTUALLY

 

and PROFIT without meeting the seller in person or leaving your house.
How to profit with NICE homes

 

using Unlimited Funding without the headaches of rehabs, banks or tenants.
How to Get-Paid-To-Buy and cash a nice check before you even sell.
How to create life-changing Cash Flow

 

that comes in whether you work or not.
How to get more MOTIVATED sellers

 

than you will ever need, with almost no competition.