Got a Question? Call 1-800-600-7997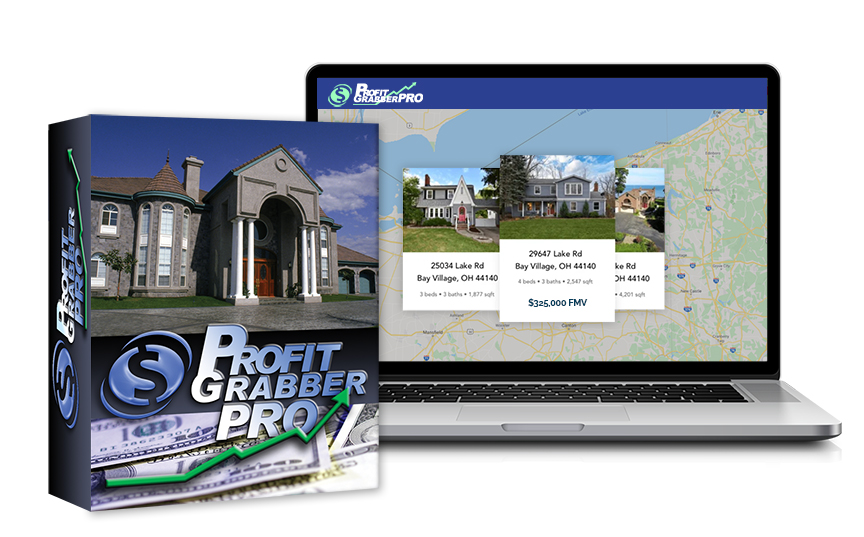 ProfitGrabber PRO
Investing Automation Software Includes:
Done-for-You Direct Mail
Multi-Level Personalization
Makes 100's of Offers with a click
Skiptracing (Add-On)
Advanced List Management
Auto Follow-up System
Multi-step Conversion Campaigns
Task Manager
Find Wizard
Deal Analyzer
Calculates Maximum Offer Price
Cost Analyzer
Professional Legal Library with Pro-Buyer Forms
Auto-fill Feature
Editable & Customizable Legal Docs
Lifetime Free Tech Support
30-Day Money Back Guarantee



Hear Why ProfitGrabber PRO is a Real Estate Investor's Dream
Notice: Mr. Marko Rubel is an expert in real estate investing so his results are not typical. More importantly, if you're looking for a "magic pill" or an "easy button" that'll make you money while all the work is "done for you", then this is not for you. Our team is here to support you but you have to do your part. Every business takes dedication, work, taking risk, etc. at least that is our experience. Therefore, any statements of income or earnings shown are either examples or estimates of potential income and should not be interpreted as typical, expected, or normal for an average student. Since it is impossible for us to track all of our students' results, we cannot provide a typical result. You should assume that the average person makes little to no money or could lose money as there is work and risk associated with investing in real estate.
10650 Scripps Ranch Ste. 112, San Diego, CA 92131
Real Estate Money, LLC – Copyright 2019.
All Rights Reserved.